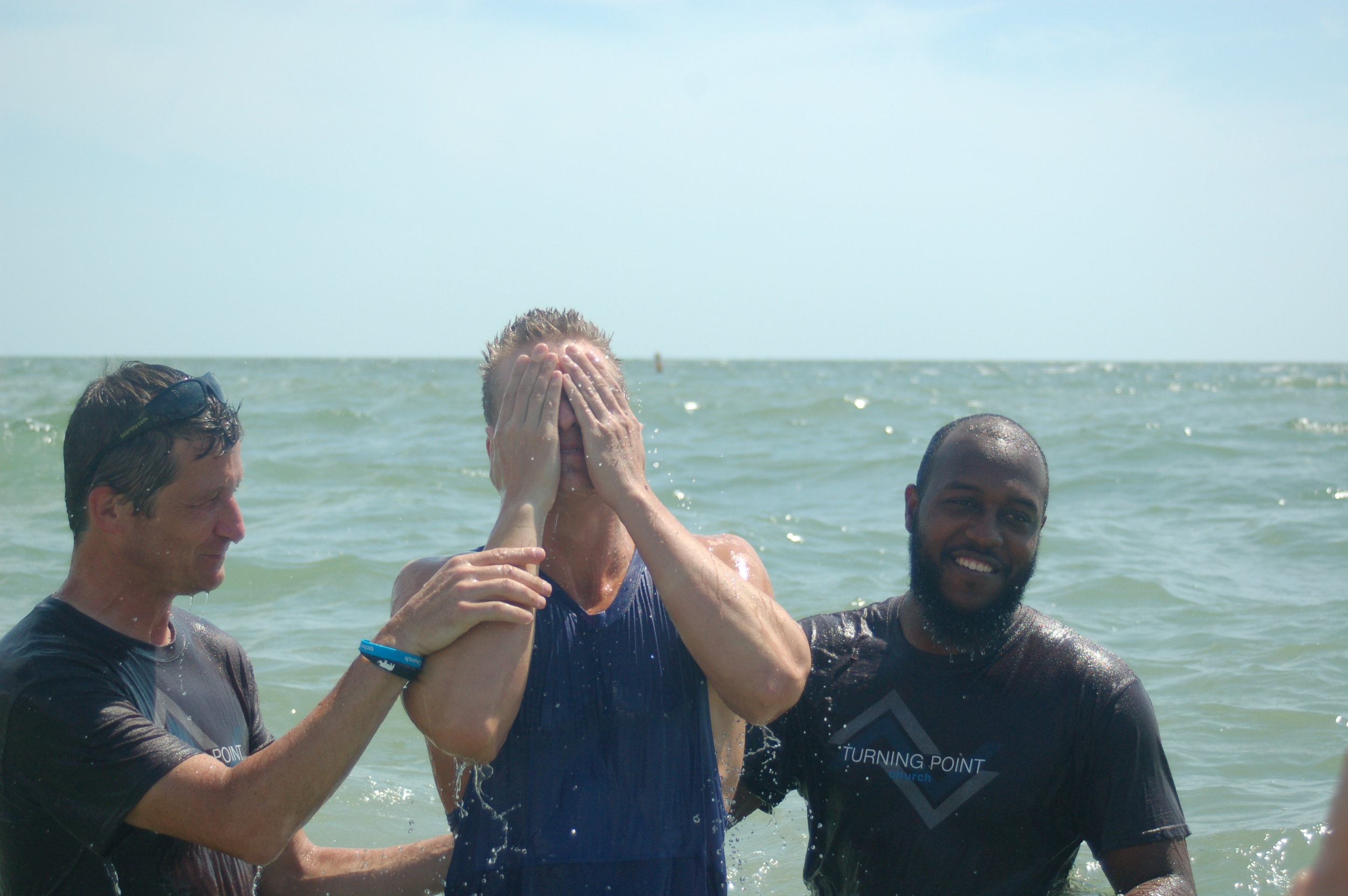 Are you a follower of Christ but have not yet taken the step of water baptism? Turning Point Church will be having a baptism celebration on Sunday, April 29th. We'd love for you to take that next step.
We will have a brief meeting on Sunday, Apri 22nd right after church to help answer any questions you may about baptism or our baptism service.
If you'd like to read up on baptism or see videos of those who have been baptized, this is the place to go. If you are ready to take that step, please RSVP today and we will contact you.

We are so excited for you to take this next step in following Christ!